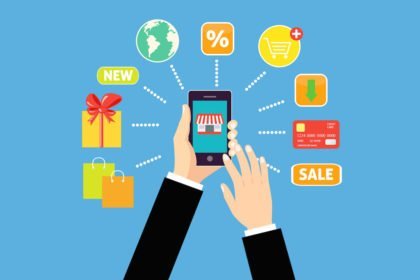 Ecommerce Tips, Best Ecommerce Business Tips 2018-19 MaMITs
If You Plan For Ecommerce Business then here's ecommerce tips & best ecommerce business tips 2018-19 So Read & Grow Online e-commerce business.
1. Have a professional and fantastic website.
An e-commerce website is very important for a successful business.
Make sure that your website attracts customers.
Make sure your website is different from others.
If you are worried about the website then MaMITs is the best e-commerce website designing company in India.
MaMITs design your website that is eye-catchy and user-friendly.
For the best ecommerce business, Make sure logo is unique and eye-catchy.
The brand name is very important to start any business, make sure that brand name is unique.
The eCommerce website is professional when it is user-friendly, fully responsive for both Mobile and Desktop.
If you have no budget for designing an e-commerce website. No worry!! MaMITs design free ecommerce website, free ecommerce android app, free ecommerce iOS app.
2. Be legal:-
Register your business:- If you are selling your product online then all your transactions will happen to bank accounts. So having a registered firm/ company is a must.
Get syntax number that helps to give proper bill detail to the customer.
This is a very important best ecommerce business tips.
3. Product:
The product plays a very important role in the success of any online or offline business.
Product quality and packaging of a product are important.
You think that product quality is important but can packaging of a product is also important for the success of the business. Because when customer open that product if the packaging is good then customer believe on you. That the product is secure and delivered very well.
Always try to take a unique product. And check requirement of the client then select the product. Always choose the product that solves the problem of the customer, don't choose to increase your store stock.
This best ecommerce business tips is very helpful to grow your business.
4. Marketing:-
a. Active on Digital & Social Media Marketing:-
For E-Commerce, digital & social media marketing is very important. If you want more traffic on your ecommerce business then always try to focus and give more time.
Platforms that use in ecommerce business like Facebook, Twitter, Instagram, Google+, WhatsApp etc.
These are the best ways of launching new products, coupon code, offers and targeting special festival seasons etc.
If you have no time for that always hire a good Digital Media Agency who can help you with this.
Google campaign, Facebook campaign, and Instagram campaign are also very beneficial for the success of ecommerce business.
b. Local Branding and Marketing:-
Local Branding and Marketing is also very helpful to a startup company. Because in the start they don't have more customer that time the local market is the best platform to start.
This is not for all ecommerce business.
c. Youtube promotion:-
Make a tutorial video of any product and upload it on youtube that will help to increase your customer.
You think that how it is possible, many of customer don't know about all product if you make a tutorial video they understand what's the use of that particular product. And after that, your product demand will increase.
5. Robust Courier / Shipping Partner is essential:-
This is the backbone of your E-Commerce company. No one can think about e-commerce company without a shipping partner.
Your job is not only to sell the product but to get it delivered to them safely.
Try to tie-up with multiple Courier/ Shipping agencies. Before tie-up check that they are good in the domestic region and cost-effective.
You also have an option for cash on delivery but for that a loyal shipping partner is important.
6. Offer Free Shipping.
If on your website free shipping option is not available then add it. This will increase your sales rate.
75 percent customer said they are more likely to shop if there's a free shipping promotion, rather than another type of discount.
7. Manage price effectively:-
If you give more offer to the customer then your business increase rapidly. Always try to give a discount, scheme, and coupons to your customer.
8. Reduce shopping cart abandonment:-
Make user-friendly interface and simplify navigation and checkout process
Send shopping cart abandonment on E-mails
Increase trust to the customer by showing valid SSL certificate
Provide guest checkout option
9. Check marketplace:-
Before starting an eCommerce website check the marketplace. Don't start the business anywhere.
Start your business according to the need of the customer.
10. Check the level of competitor:-
Always check the behavior of your competitor.
Pricing of the particular product
Range of the product
Policies of product
Is he provide free delivery or cash on delivery?
Discount of product
Detail of product
Quality of product
Timeline for delivery
11. Presentation and catalog:-
Presentation and catalog of a particular product are very important.
After presentation customer understands the use, feature of that product. And your sales rate increases very fast.
In the catalog, you can design in a different way that attracts customers attention. In which you can show name, type, style, size and more.
12. Big Brand doesn't happen overnight. Have patience and consistency.
13. Always try to start your business where the competitor is less and the customer is more. This best e-commerce business tips is very important.
Provide no.1 service.
Solve the problem of the customer.
Discuss with the client.
Make a good relation to customer and business partner.
Always try to get positive feedback.
Give the reward to the loyal customer.
Try to start the live chat.
This is the basic best ecommerce business tips. You have to follow all this rule for the best result.
Important link please click on