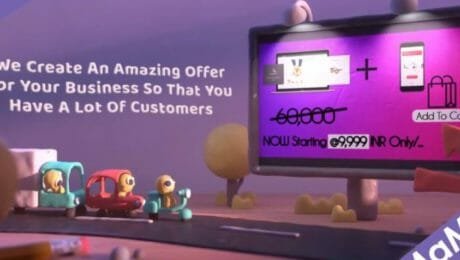 Best website designing and mobile development company in India for such as website designing, web development, web application development, ecommerce platform development, cms system, and also include all types of website development services, we offer best android and ios applications development.
Our work skills in
HTML, PHP, CSS, css3, js, javascript, jquery, node js, angular js,
bootstrap, WordPress, Magento, 3d cart, open cart, Laravel,
CodeIgniter, Android, Android SDK, ionic, iOS, c, c++, c# etc.
Our mission is to enhance the business growth of our customers with the best creative design and development to deliver market-defining high-quality solutions. Our mission is to deliver optimal solutions with quality and
services at reasonable prices. For us, customer satisfaction is given top place.
We are very friendly in our dealings with the clients, we always try to improve the best quality of our services by exploring innovative ideas. We always deliver new updates and features to our clients for development and designing.
Why MaMITs best website designing and mobile apps development company in India?
We provide creative high-quality website designing and best mobile apps development services for all areas in India as well as for Indian customer. Our digital services include website application & mobile development or custom development, which offers great power and value for our clients.
Our client base covers a broad spectrum of sectors, we operate in such as retail, financial, automotive, corporate, charity, hospitals, real estate, directory, news, grocery, store, leisure, government, engineering, and brands etc. Some of which have been our clients for well over 3 years, a testament to the service we provide and a relationship we keep.
We don't promise to just decorate, but we design to communicate and provoke effective and memorable design.
"We are always listening, advising and ultimately aiming to deliver services, above and beyond clients expectations."
MaMITs company now offers online food ordering system with handholding support. Our team develops a mobile app & website of food ordering system in India.
What is food ordering system?
Food ordering system is a module for order food to any restaurant, hotel, and also from home kitchen. To process this module a mobile app is required & website is also required. By mobile app, you can order your food and through a website, you can see the details of the company.
What are the advantages of food ordering system?
a. In-house online ordering can coexist with third-party websites
b. You won't sacrifice customer interactions
c. The demand for online ordering is real
d.  It's customizable to fit your needs and the needs of your guests
e.  Online ordering drives more revenue
f. You keep the profits
g. You won't lose business to the competition
h.  You collect crucial customer data
Reasons why a restaurant needs an online ordering system:-
Higher employee productivity.
Order accuracy.
Grow your business.
Ability to build a database.
Powerful analytics.
To compete with the big brands.
Because customers crave convenience.
To improve restaurant operations.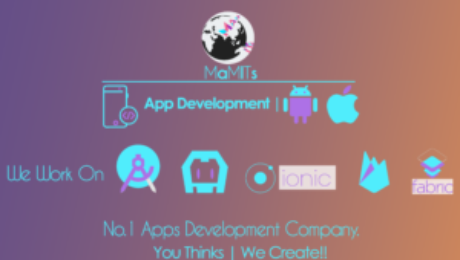 MaMITs company is the best platform for ionic based app development located in India.
First of all, let's talk about what is ionic. Ionic is the app platform for web developers. Ionic is a free-to-use framework that allows you to build amazing mobile apps for ios, android and windows phone, web, and desktop apps all with one shared code base and open web standards. Top ionic app development company in India. The original version was released in 2013 and built on top of angularjs and Apache Cordova. Ionic provides tools and services for developing hybrid mobile apps using web technologies like CSS, html5, and sass.
There are mainly four main components of ionic app development framework:
1. It is an angularJS based front-end javascript framework which is rapidly used to create fast, interactive and native-like applications.
2. It is based on sass UI framework which is specifically designed and optimized for mobile operating systems that also provides lots of UI components for creating robust mobile applications.
3. It works as a compiler for native mobile applications along with javascript, HTML, and CSS.
4. It offers a wide range of custom elements and methods to develop interactive mobile apps by using angularjs.
An ionic framework provides an entire native mobile app like functionality found in native mobile app development SDKs.
Features of ionic app development:-
1. Open-source
2. Based on angularJS
3. Uses Cordova plugins
4. Easy to move across several platforms
5. It's free