On-Demand Taxi Service App Solution – "MaMITs Taxi Business Solution", Is A Powerful App For Transforming Your Taxi Business To The Next Level. Whether You Are Running A Cab Or Taxi Business Or Else You Are A Taxi Agent, The "MaMITs Taxi Business Solution" Is The Best Way To Fetch Customers To Your Taxi Business.
What Is Included In "MaMITs – Taxi / Cab Business Solution."?
4 App – Android User Mobile App, Ios User Mobile App, Driver Android Mobile App, Driver Ios Mobile App.
Taxi Booking – Android & Ios Passenger (User Mobile App).
Taxi Booking – Android & Ios (Driver Mobile App).
Taxi Booking – Web Application For Booking Online Cab.
Taxi Booking Super Admin Panel (For Manage & Control)
Taxi Booking Account Manager – Add Account Manager (For Manage Accounting, Billing)
Admin Panel (MaMITs Taxi Business Solution)That Covers All The Basic And Advanced Needs Of The Management.
(Total No. Of Rides, Total Revenue, No. Of Services Types, Admin Dashboard > Total Rides, User Cancelled Count, Provider Cancelled Count, No. Of Fleets, No. Of Scheduled Rides, Recent Rides, Heat map, Searching Ride, Create & Add New Ride & Schedule, Live Track Rides, List Of Account Manager, Add Account Manager, All User & Driver Live Locations Show, Admin Can Add Unlimited (Cab, Taxi, Auto, Bike, Rate, Location, Fare Price, Base Price & More)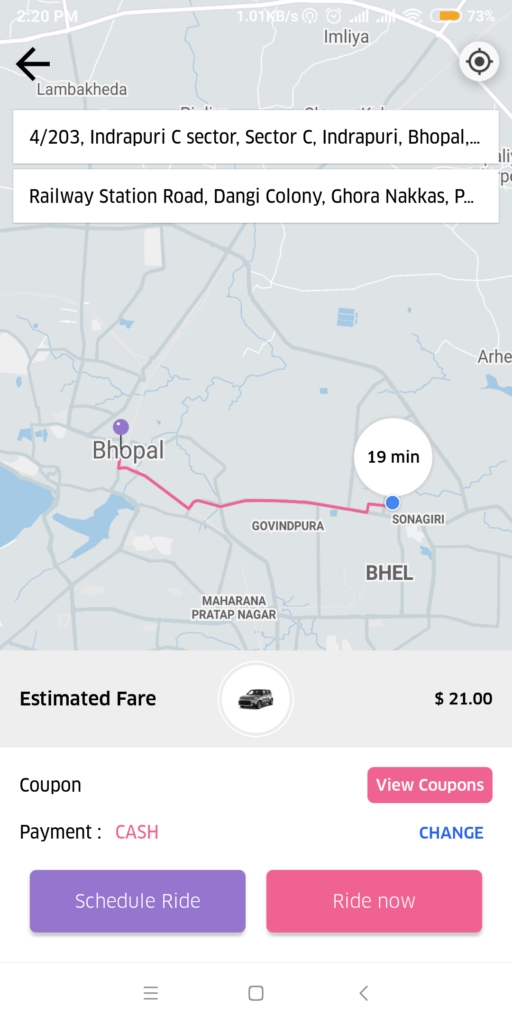 Registration And Login / Google / Facebook / Otp
Phone Number Authentication Via Google Firebase
Select Different Type Of Cars For Riding
Auto Pick-Up The Nearest Cab For Ride
Gps To Select The Pickup Address
Set Home And Work Location
Options To Cancel Bookings
Track The Driver
View Driver Details
Request And Cancel Ride Request
View Ongoing Trips In Real Time.
View Past Ride History
Fare Estimation
Promo Code Feature
Set Home And Work Location
Push Notification / Offer
Safe and Secure Payment
Register And Login
Legal Document Evaluation
License
Police clearance certificate
Fitness Certificate
Vehicle Registration
Vehicle Permit
Commercial Insurance
Tax Receipt
Photo Updating
View New User Ride Request
Receive Notification From Users When They Request For Ride + User Details
Accept And Reject Ride Request
Change Status Online / Offline – To Appear On Passenger Map
View Past Rides History
View Payment Statements
View Rider Feedback And Comments
View Weekly Earning Statistics
Auto Update Driver Location
Multiple Ways To Pay.
Save More With Cab, Auto & Share Pass.
Know Fares And Ride Features / Round Trip.
Share Your Travel Plan With Family And Friends.
The App Uses Your Location So Your Driver Knows Where To Pick You Up.
Feedback For User / Driver.
E-Receipts.
Best Offers.
Offline Taxi- Hourly Rentals.
Get The Driver And Cab Details Instantly Upon Booking.