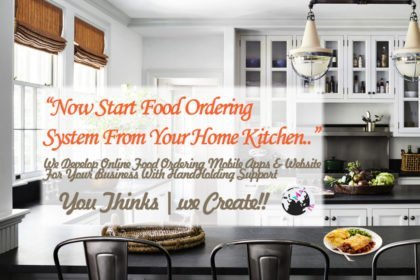 MaMITs company now offers online food ordering system with handholding support. Our team develops a mobile app & website of food ordering system in India.
What is food ordering system?
Food ordering system is a module for order food to any restaurant, hotel, and also from home kitchen. To process this module a mobile app is required & website is also required. By mobile app, you can order your food and through a website, you can see the details of the company.
What are the advantages of food ordering system?
a. In-house online ordering can coexist with third-party websites
b. You won't sacrifice customer interactions
c. The demand for online ordering is real
d. It's customizable to fit your needs and the needs of your guests
e. Online ordering drives more revenue
f. You keep the profits
g. You won't lose business to the competition
h. You collect crucial customer data
Reasons why a restaurant needs an online ordering system:-
Higher employee productivity.
Order accuracy.
Grow your business.
Ability to build a database.
Powerful analytics.
To compete with the big brands.
Because customers crave convenience.
To improve restaurant operations.