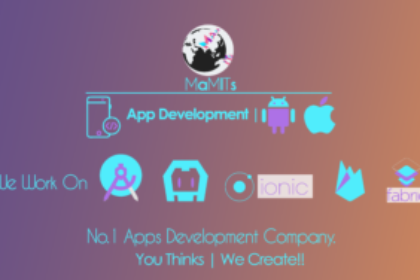 MaMITs company is the best platform for ionic based app development located in India.
First of all, let's talk about what is ionic. Ionic is the app platform for web developers. Ionic is a free-to-use framework that allows you to build amazing mobile apps for ios, android and windows phone, web, and desktop apps all with one shared code base and open web standards. Top ionic app development company in India. The original version was released in 2013 and built on top of angularjs and Apache Cordova. Ionic provides tools and services for developing hybrid mobile apps using web technologies like CSS, html5, and sass.
There are mainly four main components of ionic app development framework:
1. It is an angularJS based front-end javascript framework which is rapidly used to create fast, interactive and native-like applications.
2. It is based on sass UI framework which is specifically designed and optimized for mobile operating systems that also provides lots of UI components for creating robust mobile applications.
3. It works as a compiler for native mobile applications along with javascript, HTML, and CSS.
4. It offers a wide range of custom elements and methods to develop interactive mobile apps by using angularjs.
An ionic framework provides an entire native mobile app like functionality found in native mobile app development SDKs.
Features of ionic app development:-
1. Open-source
2. Based on angularJS
3. Uses Cordova plugins
4. Easy to move across several platforms
5. It's free