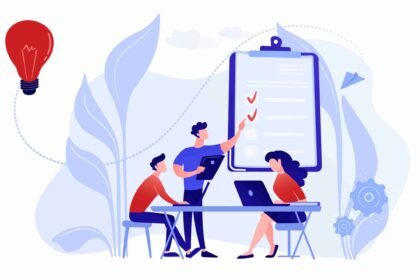 Estimated reading time: 14 minutes
Initiating a business sounds amazing. You have a business idea but before investing, it's crucial to validate your idea for its success. We will be sharing some good tips in this article for your business idea 2024 in India.
To validate your idea, determine if there is a requirement for your business/product in the market where you have to target. This validating your business idea will let you know that customers will buy your service or not and also your business idea is profitable or not in whether.
When you validate your idea and now you are sure about your business idea, then the further step is to develop a good business plan, and set your business goals, strategies about how you will achieve your goal, work on some research like about the target customers, your competitors, financial planning, and marketing plans.
Implementing your business idea in 2024 comes with a variety of costs. There are many factors that can impact your initial start-up costs. Some business ideas require more costs and some require fewer costs. Initially, it is crucial to know how much money you will require to launch your business idea in 2024. This will help you to determine how much initial amount of money you will require, and how you will price your services. There are various types of funding according to different start-ups.
One-time start-up cost – start-ups include one-time funding like legal fees, online registration, state business registration fees, lease deposits, insurance, permits and many more.
Labour Costs For start-up cost – This type of cost includes your workers' salaries. To get a full understanding of the cost of labour, you need to be aware of some factors like employees' wages.
Overhead cost For Startup Idea – This type of cost includes regular monthly costs like office rent, taxes, computer hardware equipment etc.
Financial Resources For – Startup Idea
You have a number of options to choose from when you've painstakingly created a thorough business strategy and are in the crucial phase of acquiring the essential financial resources. These consist of:
Bootstrapping : This includes your own money and self-funding for business ideas in 2024.
Crowdfunding : In the current digital era, crowdfunding is a cutting-edge way to raise money by appealing to a larger audience.
Investment : Approaching seasoned investors like venture capitalists and angel investors is another option. These companies have the resources to support your company's expansion by supplying substantial sums of capital in exchange for stock or convertible debt. While angel investors may be more receptive to early-stage and smaller enterprises, venture capitalists frequently concentrate on more established start-ups with significant growth potential.
Friends and Family : By taking the help of friends and family, you can get funds for your company in another effective way. This technique for loans or investments from close friends who support your vision and are willing to provide money to make your business a success.
Bank loans : Bank loans could be a better choice for start-up Idea 2024 finance. There is also a harsh truth about it, that taking a loan is difficult. Banks frequently have strict lending requirements and may be reluctant to offer loans to start-up companies with little or no track record.
Make sure to follow all legal requirements For Startup
submitting an application for a business licence
Registering your company name
Obtaining an IRS TAX identification number by registering a brand
Setting up a separate Bank Account
Become familiar with the rules that apply to your industry
A good strategy includes a variety of techniques required to initiate a start-up business in 2024. To launch your start-up, you can choose from a variety of channels such as online and offline marketing, public relations and sales partnership.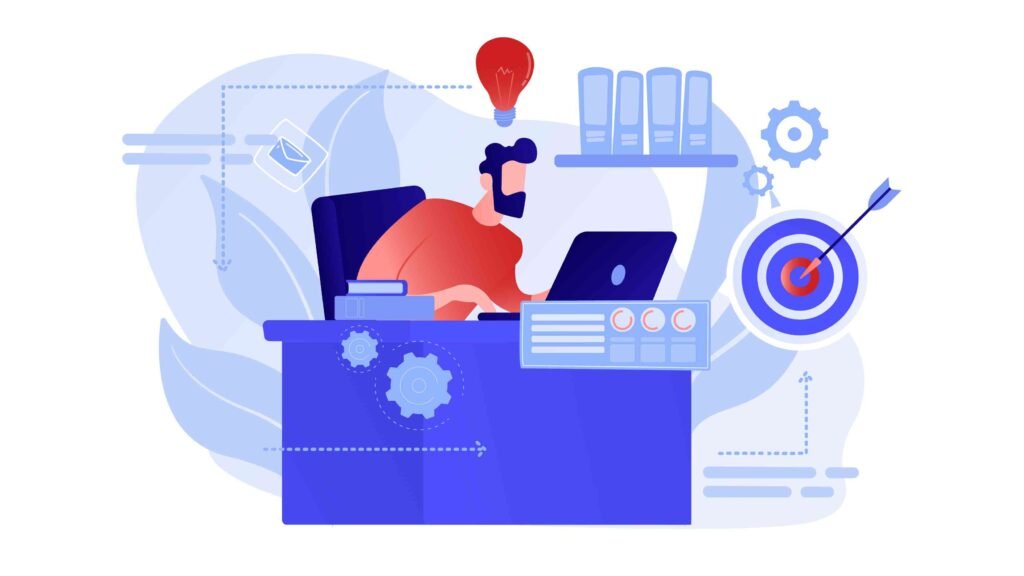 Defining your business means setting fundamentals of your start-up, like your products and services, your target market, your vision and mission. It's important for online marketing of your business startup idea in 2024.
Building a high performing team is important for any start-up success. Start recruiting an individual's basis of the required skills.
Find a Best to Best Co-Founder
Find a Best to Best Co-Founder For Startup Who Know how Run Online Business and having good experience online business.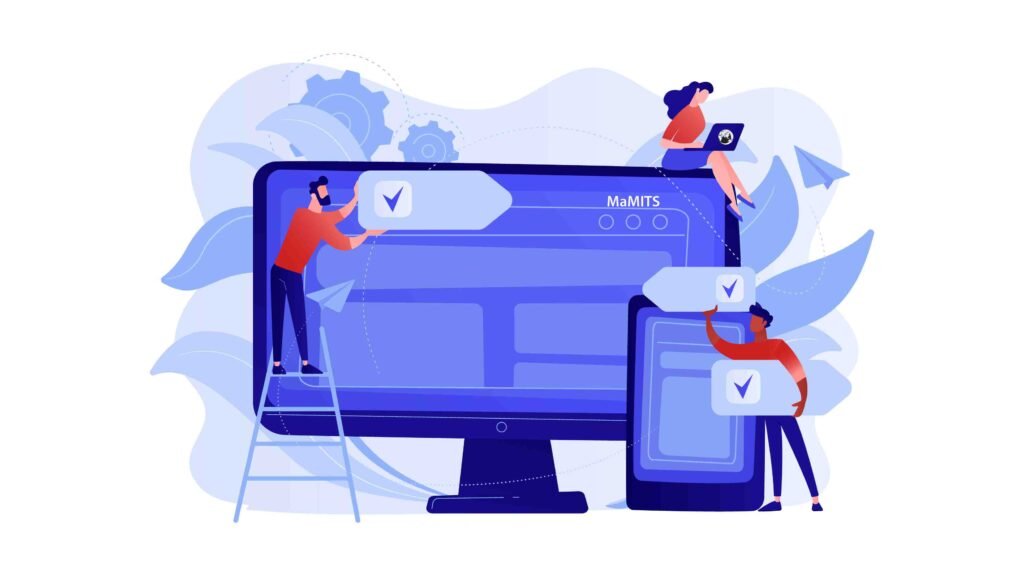 This is the most important step for any start-up. Building a website and mobile app will help you to showcase your products and services to your targeted audience in better way. MaMITs is one the best website development and app development company in India. MaMITs is specialized in creating website for every industry like ecommerce, legal services, manufacturing, Cab booking services, Restaurants and bars and many More Here is list.
Procedure to Develop Website for your start-up
You must create a prototype.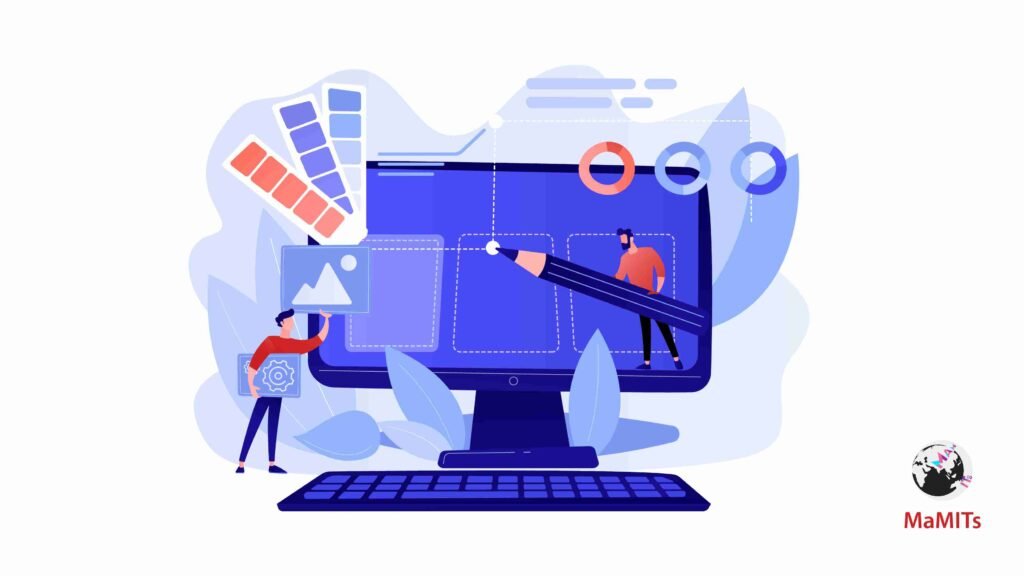 Choose a domain name and Good web hosting provider.
Create and build your website.
Make your website public.
Procedure to Develop App for your start-up
Select the type of Mobile app you want to develop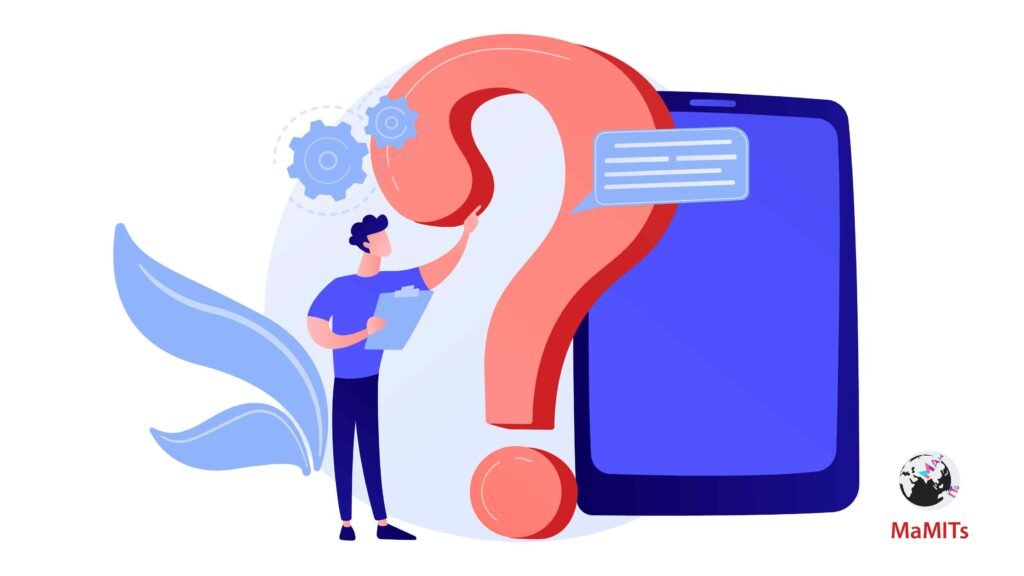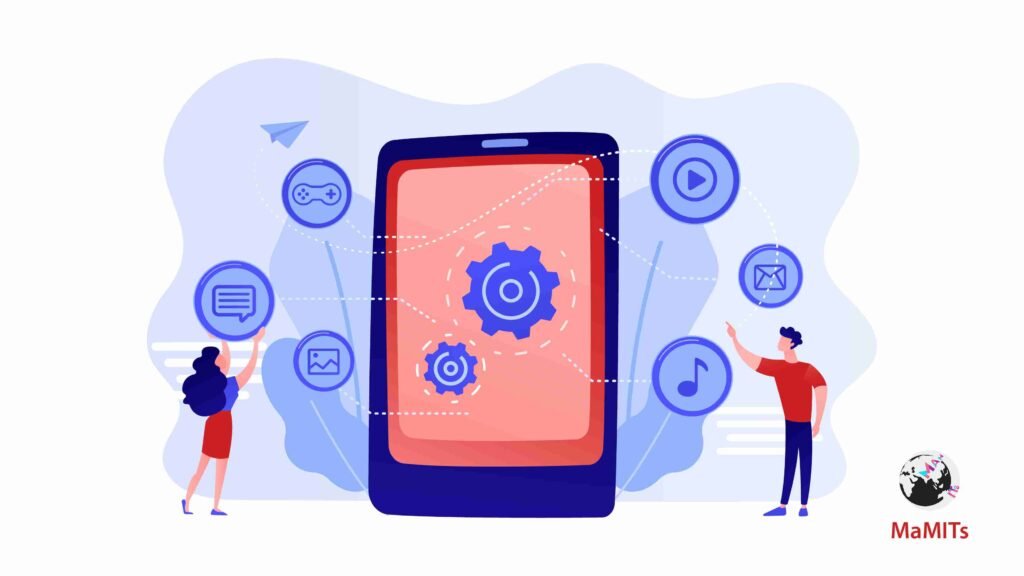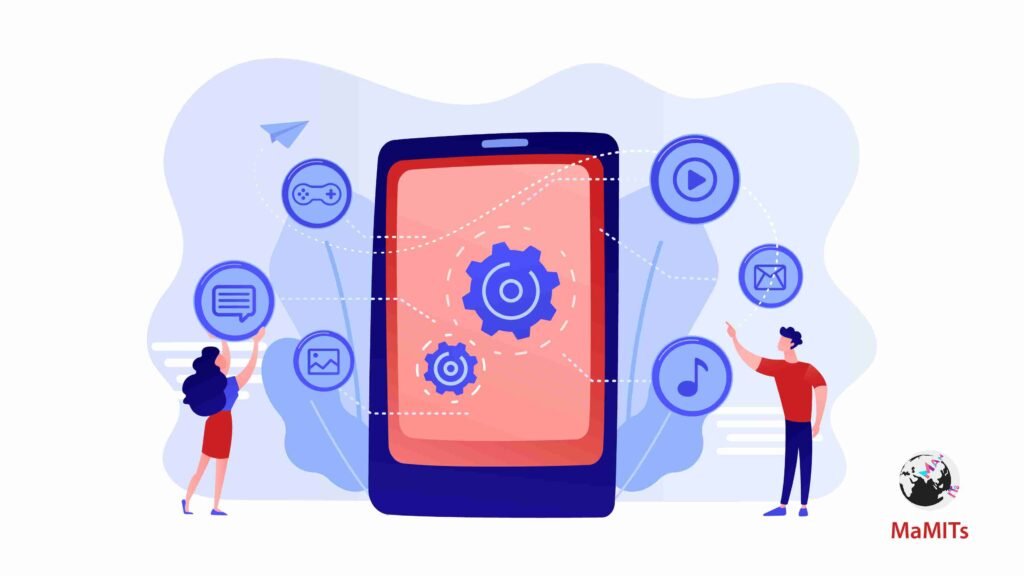 Launch your app on play store and App Store
It's crucial to build your online market presence for your start-up success. You can start with creating your business online presence with engaging website, social media accounts and content marketing. SEO and Google AdWords is the best practise to Boost your online presence in Search Engine.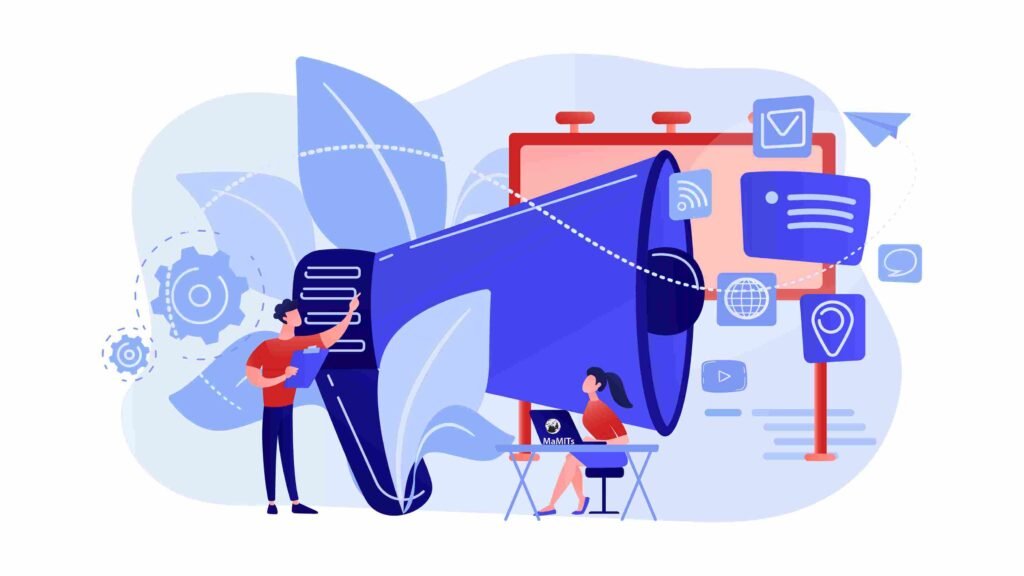 MaMITs is the leading SEO service provider in Bhopal. We help start-ups and business in ranking their websites on Search Engine.
Make a good and effective marketing strategy.
Advertise about your website and mobile application on social media to engage your customers
Make your mobile app and website search engine friendly and work on content, SEO, Google Ads
Monitor your website and mobile app Google analytics.
Provide Excellent customer service and don't forget for review your business on Google My Business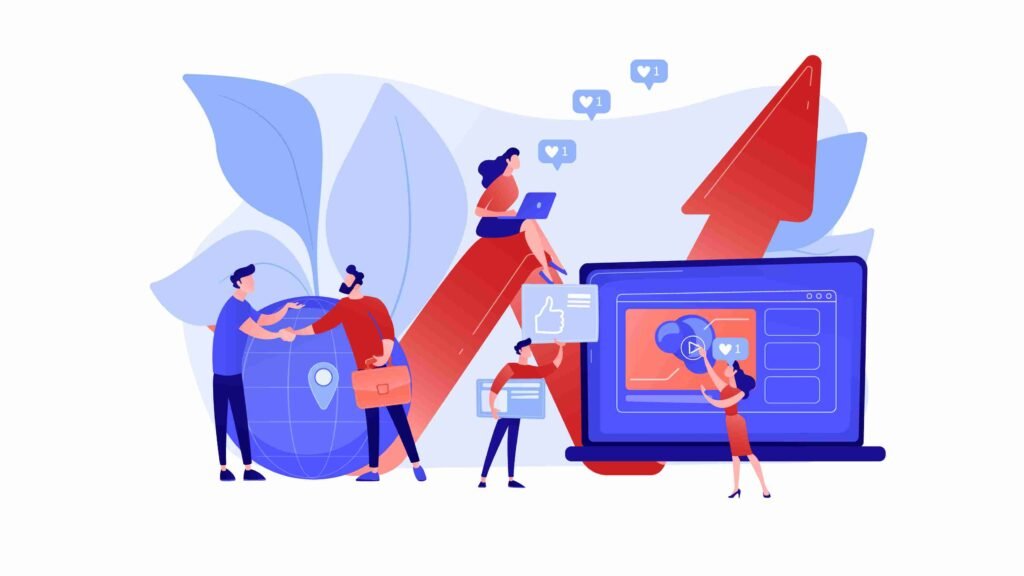 Providing good customer services to your customer is important for building trust and loyalty among targeted audience. Stay active to inquiries and resolve issues with efficiency.
FAQ
Is 2024 a good year to start a business?
Starting a business in 2024 can be a promising opportunity. With economic trends and market conditions evolving, success depends on thorough planning and adaptation to the latest trends and technologies.
What business will be popular in 2024?
While specific industries may rise and fall, businesses related to technology, sustainability, healthcare, and e-commerce are expected to remain popular in 2024. Stay updated on market trends for the best opportunities.
How do I come up with a startup idea 2024?
Generating a startup idea involves identifying problems in the market, understanding your passions and skills, and conducting market research. Innovative solutions to existing problems often lead to successful startups.
What are the 5 steps of a business plan?
A business plan typically includes five key steps:
1. Executive Summary,
2. Business Description,
3. Market Research,
4. Marketing & Sales Strategy, and
5. Financial Projections.
Each step is crucial for planning and execution
What are the principles of a business plan?
The five principles of a business plan include clarity, feasibility, flexibility, comprehensiveness, and adaptability. A well-crafted plan should be clear, realistic, adaptable, inclusive, and open to adjustments.
What are the four stages of StartUp business planning?
Business planning generally comprises four stages:
1. Defining your business concept,
2. Conducting market research,
3. Creating a strategic plan, and
4. Developing an operational plan.
These stages help guide your startup from concept to implementation.
How do I start an online startup?
To start an online startup, begin by identifying your niche, creating a business plan, building a website or online platform, marketing your products or services, and ensuring a strong online presence through SEO and social media. also call to MaMITs to guide everyting
How do I start my own startup idea?
Starting your own startup idea requires brainstorming, validating the concept, developing a business plan, securing funding, and building a team. It's a process that combines creativity, research, and strategic thinking.
What are the types of business ideas?
There are various types of business ideas, including e-commerce, software development, consulting, subscription services, food-related businesses, healthcare startups, green and sustainable businesses, and more. The key is to find an idea that aligns with your interests and market demand.
What is the easiest online business to start?
The easiest online businesses to start often include dropshipping, affiliate marketing, and selling digital products or services. These models require relatively low initial investment and offer flexibility for beginners.
Which type of company is best for a startup: Sole Proprietorship or LLC?
Choosing between a sole proprietorship and an LLC depends on your specific needs. A sole proprietorship is straightforward but offers no personal liability protection. An LLC provides personal asset protection and flexibility in taxation. For most startups, an LLC is a preferred choice for added security.
Which company can support startups in India?
MaMITs, a comprehensive service provider offering website design and development, logo design, app development, pamphlet design, business card design, letterhead designing, and brochure design, is an ideal choice to support startups. Their all-in-one approach can help startups establish a strong online presence and create a powerful brand image.
What do you call a company that helps startups?
A company like MaMITs, which assists startups with a wide range of services, can be referred to as a 'Startup Solutions Provider' or 'Startup Support Services Company.' These companies play a crucial role in helping startups thrive by offering design, development, and marketing services.
Some More key Highlights
Below are more key highlights points consider when you launch your start-up online
Solve a real issue.
Concentrate on a niche market.
Build a powerful brand.
Finance marketing.
Scale up after a small start.
Do not fear failure.
Be persistent.
---
MaMITs : Website design in Bhopal & App Development Company Bhopal

C/232, JK Rd, Sector E,
Minal Residency,
Bhopal
,
Madhya Pradesh
462023
India
Phone:

+918602741312
Secondary phone: +917903852016
Email: info@mamits.com
URL: https://www.mamits.com/