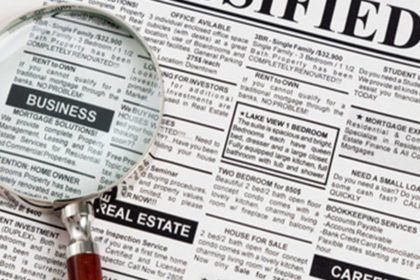 Classified Ads website | Classified Ads website development – MaMITs
Classified Ads Website |MaMITs is no.1 classified Ads website development company in Bhopal. MaMITs have all solution under one roof, and expert in classified portal development.
Classified Ads website development company in Bhopal
What are Classified ads?
Classified ads are mainly used for advertising or promotion of any product or services. Classified ads are common in newspapers, online and other periodicals. But here we are talking about classified ads website.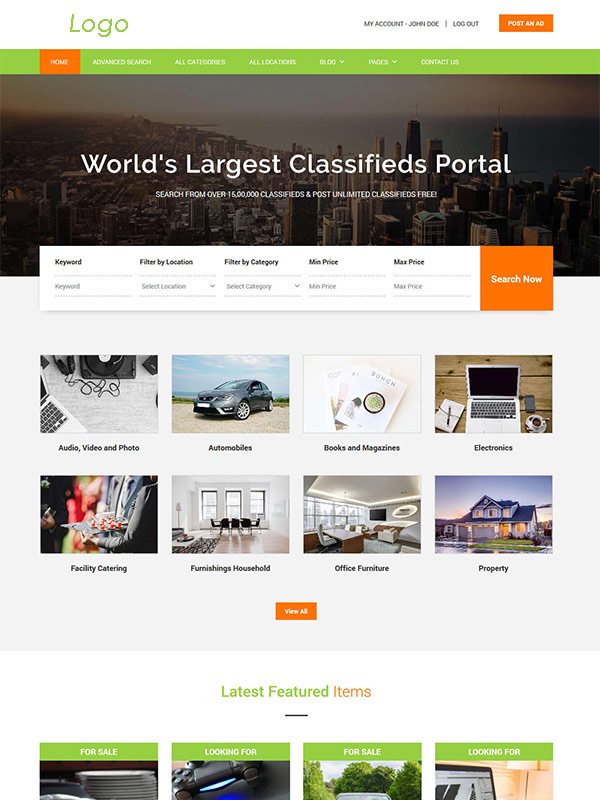 What is Classified ads website?
In this type of website, we can advertise our product and services. If you have a small business firm or marketing professional, and your budget is low. And want free advertising solution, to reach the new customer then classified ads website is the only solution for your problem. Classified advertisement is much cheaper as compare to another advertisement.OLX, Quikr or Craiglist are the examples of classified ads website.
Mainly these types of sites offer free service and help online marketers, advertisers or freelancers, to promote their work and business. And you can also sell or buy your products and services on classified ads website. MaMITs is best classified Ads website development company in Bhopal.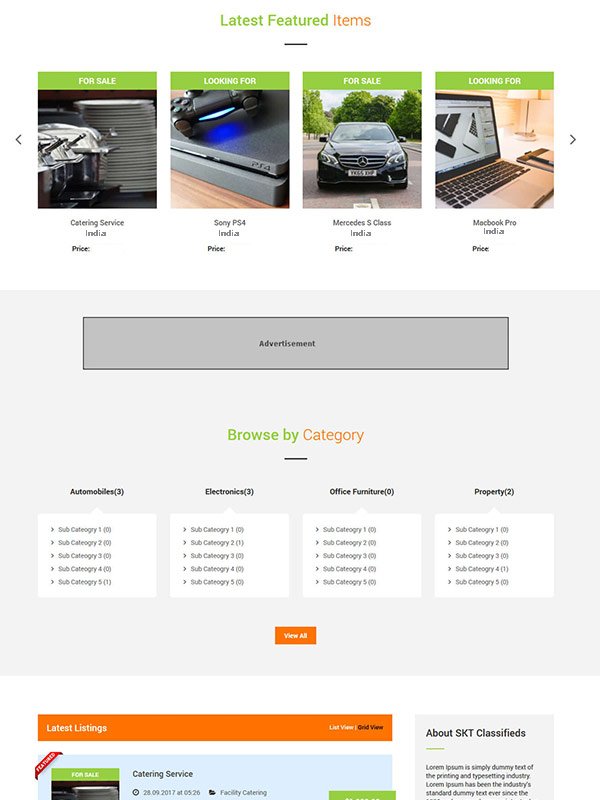 How many types of Classified advertisement?
Types of Classified advertisement:
1. Classified Text Ads
Normal text advertisements.
Charged according to the per letter, line, column, characters, words, background colors, screen border, and ticks.
But no graphics use.
Typeset by the publisher.
Example – matrimonial ads.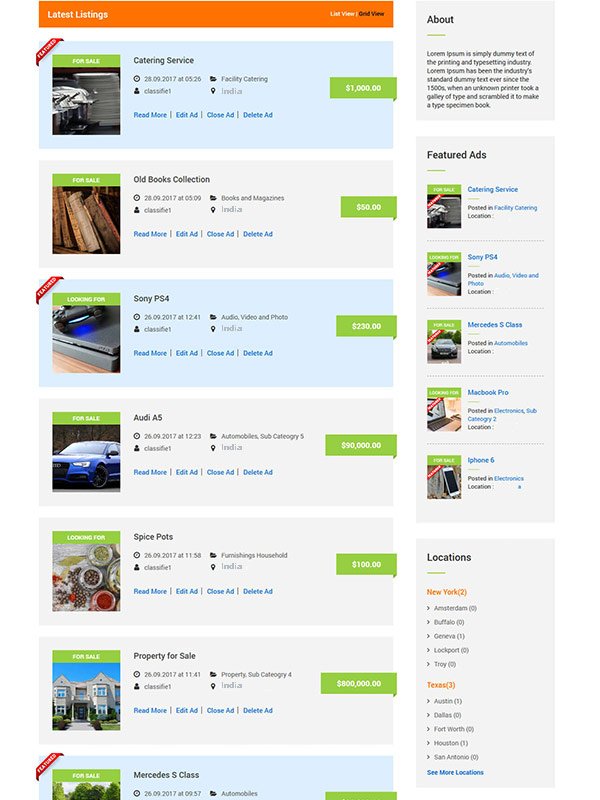 2. Classified Display Ads
Advertisement includes the logo, the visual image, and border surrounding the text.
High cost compared to classified text ads.
Charged according to per column centimeter or per square centimeter.
Higher visibility and Higher response rate.
These ads have a size restriction.
Example – obituary ads and recruitment ads.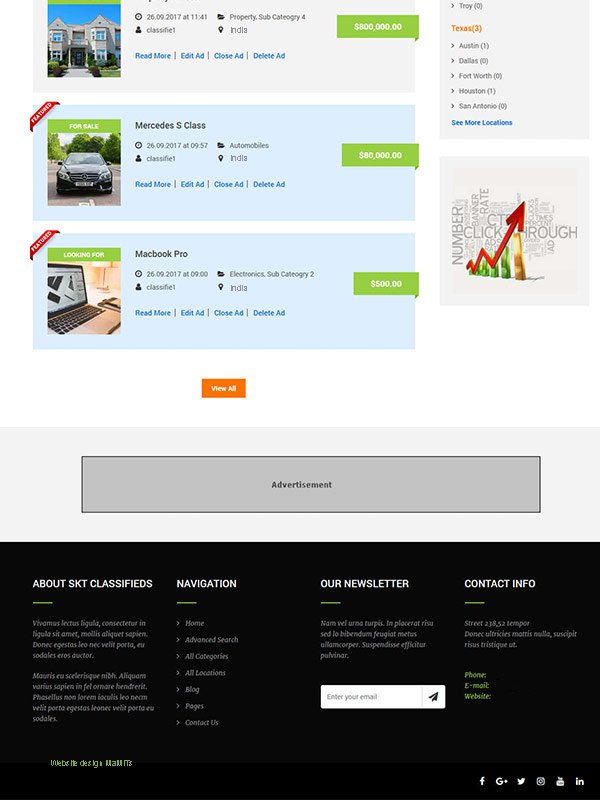 3. Display Classified Ads
The high cost compared to classified text ads or classified display ads.
Advertisement includes the logo, the visual image, border surrounding the text, color of text, and color of the background.
Charged according to the size (height and width) of ads.
No size restriction for this type of ads.
The full page is also used in these ads.
Example – branding purpose, promoting business, recruitment campaigns, real estate projects, promoting retail chains and education ads.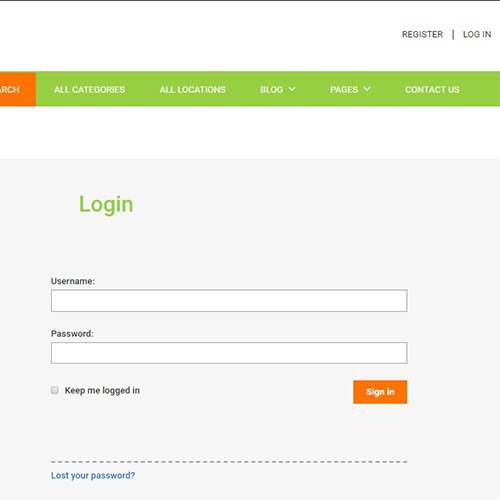 Classified Ads further divided into:
Announcements Ads
Business Ads
Education Ads
Matrimonial Ads
Personal Ads
Property Ads
Public Notice and Tenders
Recruitment Ads
Obituary Ads
Classified Ads website development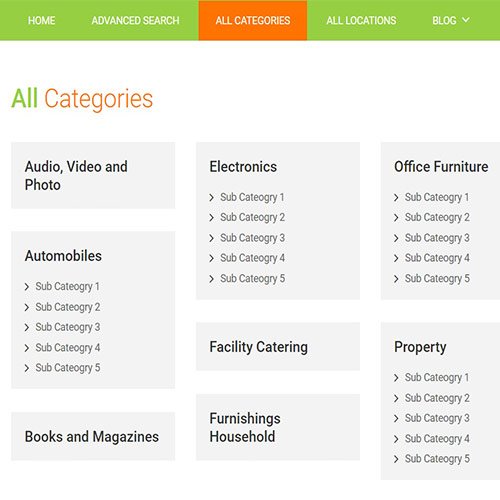 What are the advantages of a classified ads website?
List of the advantages of a classified ads website:
Ability to built relationships.
Both free and premium services are available.
Bring more traffic to the website.
By targeting location easily reach your targeted audience and advertise your product and services.
Easy to contact the advertiser.
Easy to measure the result.
Easily ranking up your website by posting the ads with title, image and website URL.
Ease of updating content.
Easy lead generation.
Classified Ads website development company in Bhopal
Low-cost
No limitations on the content.
No need for content writers because of ads short and simple.
Some classified ads have the option to display the owner's information that will help the customer to contact direct.
The easiest way to connect with the potential customer.
There is no fixed time to start ads, anytime anywhere we start ads.
Option to personalize your ads.
Wide reach in a short time period.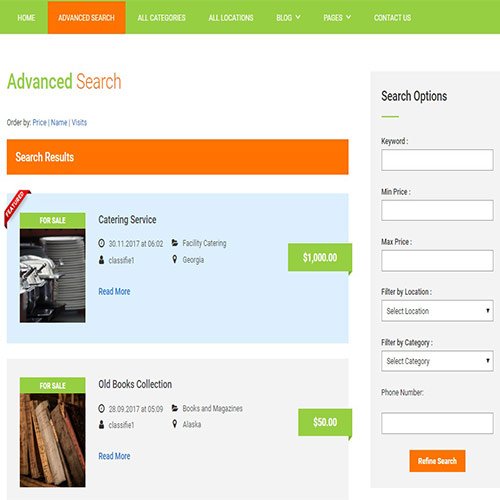 How to create a classified ads website?
Choose a Domain Name
hosting for your Classifieds website
Pick a Theme
Install an Advanced Search System
Integrate Google Maps
Create a Detailed Ad Page
Managing the Menus
Adding Items to a Menu
Add Menu to Your Site
Add a new Classified advertisement From Back End
Adding Categories Tags from Back End
Link the Pages
Add the Classifieds Advertisements
Add Widgets to Your Website Pages
Emphasize Premium Ads
Create an Advertiser Profile Page
Embed an Ad Submission Form
Add a Contact Form
Launch a Blog for Better SEO
Make Your Site Responsive
What are the features of a classified ads website?
List of the features of a classified ads website:
Advance Search Added
Advanced Google map integration
Advertisement Spots
Advance Search Sidebar
Advertisement Within Search Result
AD Type Based Search
Ad Status ( Sold, Expired, etc)
Auto/Manual AD Approval
AD Related Taxonomies
AD Expiry Limits
Bump up ads
Bad Word Filter
Biding System
Complete New look
Category Based Featured ads feature added
Compatible with 100+ social media ads share
Category based form fields
Complete User Dashboard
Cross Browser Compatible
Completely Reusable Section
Classified Icons Included
Clean and Creative Design
Clean Code
Category Based Search (Up to 4 levels)
Contact Form
No.1 classified Ads website development company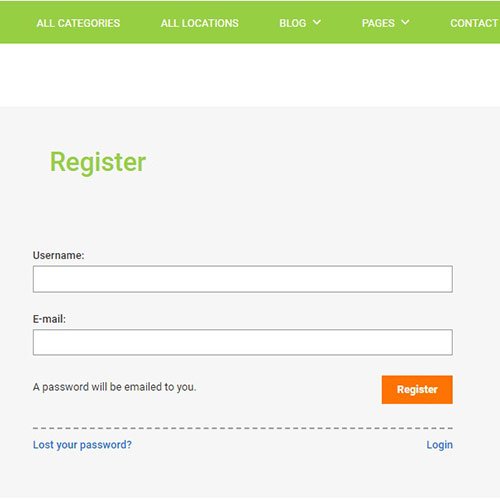 Currency Support
Currency Change from Back end
Different Sidebar Widgets
End-user Chats Support
Easy to Customize
Featured Ads
Font Awesome Included
Free and Paid Package Admin control
Featured Ads Based Search
Google Map Locations
Hidden Phone Number
HTML5 & CSS3
Images Re ordering added
Location Based Search
Lang.Translation ready
Latest Bootstrap 3.7
Latest JQuery 3.1
Login and Register Models
Multiple new Home Pages added
Mode Of Communication
Messaging System
Mail Chimp
Multiple Listing Style
Multiple Blog Pages
New header Styles added
New User Registration verification added
Payment Option
Price Based Search
Rating & Reviews on ads
ReCaptcha
Related Ads
Radius Search Added
Simple ad expiry added
Safety Tips and Tricks
Seller Public Profile
Seller Rating
Sidebar Widgets
Sticky Sidebar advertisement
Smart and creative Category Grid
SEO Optimized
Translation for famous Languages added
Targeted ads slot
Two Type of Layouts
Title Based Search
Truly Responsive
Targeted Ad Spots
Unlimited Custom Fields
User Profile Pages
Watermark on image
Warranty Based Search
Youtube video link for ads
2 type of single ad page
3 type of Ad Search Pages added
404 and Contact Us Page
Android app development company in Bhopal MaMITs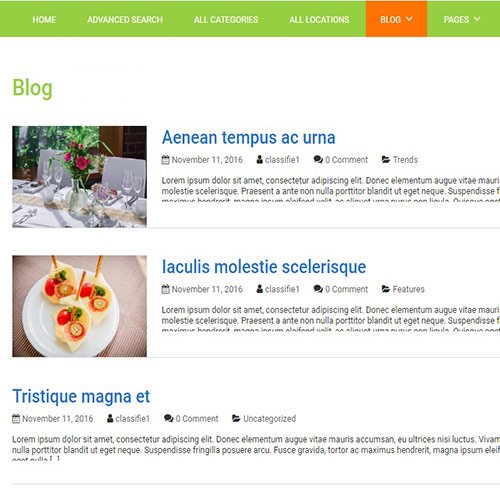 Which company is best for your Classified Ads website?
MaMITs is the company who fulfill your all requirement because we have been building a Classified Ads website for the past 5 years. So, we build a website with full passion and innovation. MaMITs is a team of well-trained Classified Ads website designers. Which helps you to get the best desirable website for your ideal business.
MaMITs make the best and the most user-friendly website. To enable simpler usage for clients. It minimizes the cost and maximizes the revenue. So, MaMITs is Best Classified Ads website design company in Bhopal.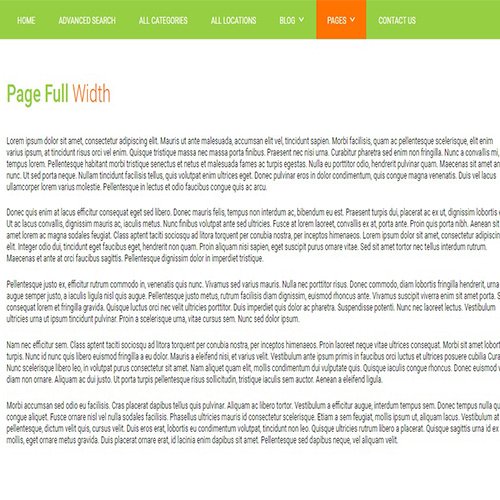 app development best ecommerce mobile app best tour and travel development company in bhopal digital marketing ecommerce mobile app development ecommerce website designing company in india ecommerce website development company in bhopal free ecommerce android app free ecommerce android app development company in india free ecommerce ios app development free ecommerce mobile app development company in india free ecommerce website free ecommerce website designing free ecommerce website development company free ecommerce website development company in india free website designing free website designing company in bhopal grocery app development company bhopal How To Check Internet Speed? How to generate leads How to generate leads 2019 How to generate leads 2020 How to generate leads in india How To Start Online Ecommerce Business in bhopal Internet Speed Test on Mobile mamits MaMITs Development mobile app development mobile app development company in india mobile app development in Bhopal mobile apps development Ookla openspeedtest seo speed test Speedtest.net Speed Test on Mobile Top 5 Advantages of Self Ecommerce travel website development Via Digital Marketing website design website development website development company in bhopal What is Inter Speed Test? what is leads